Scientists have been researching Parkinson's for many decades and have this week come one step closer to a better understanding of the condition. Their research confirms the inkling that scientists have had for nearly 100 years, namely that a 'faulty' immune system is partly to blame. This finding is significant because it raises hope that the nerve death associated with Parkinson's could be prevented by therapies that focus on the immune system.
The research was carried out at Columbia University Medical Center (CUMU) and the La Jolla Institute for Allergy and Immunology. The paper, titled 'T cells from patients with Parkinson's disease recognize α-synuclein peptides' was published on 21 June on the website of the journal Nature.
Looking for evidence of autoimmunity
Parkinson's sufferers have higher than normal levels of alpha-synuclein, a protein found in the brain. During this study, the blood of 67 patients with Parkinson's was analysed for evidence of an autoimmune response – when our immune system literally attacks itself.
As reported by the BBC, the team discovered that T-cells, a vital part of the immune response, were attacking this protein because it recognized it as a foreign body similar to a virus. It is thought that when the T-cells launch their attack to destroy the alpha-synuclein, they also kill the brain cells where the proteins are located.
Proof at last
Whilst scientists have thought that the immune system had had a role to play in the onset and development of Parkinson's, it's never been possible to prove this, until now.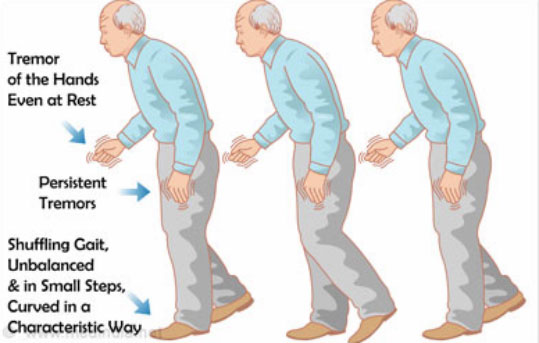 Illustration: (medindia)
David Sulzer, who co-led this study, explained that he and his team also believe that this new research ties in with the theory that Parkinson's may well originate in our intestines. He goes on to explain: "We imagine that T-cells may first identify alpha-synuclein out in periphery, particularly in the nervous system of gut which is not a problem until the T-cells enter the brain."
A new treatment regime?
The real key behind this new research is that it could herald the start of a new treatment regime for Parkinson's sufferers. Dr Allessandro Sette, co-author of the study and based at La Jolla said: "Our findings raise the possibility that an immunotherapy approach could be used to increase the immune system's tolerance for alpha-synuclein, which could help to ameliorate or prevent worsening symptoms in Parkinson's disease patients."
Whilst it may be a while until we see new treatments, this is certainly a step in the right direction, with the potential to revolutionize how we treat Parkinson's.
Top image source (Net Doctor)